Presentation of the Company
U Eat & Sleep Antwerp
Een trendy restaurant met hotel op 't Eilandje in Antwerpen

Betaalbare luxe van ontbijt tot diner.
"U" staat bij ons centraal!

Het restaurant heeft 3 verschillende belevingen.
Het hotel biedt 3 types van luxekamers : Cosy, Charming of Luxury

"U" ligt aan de voet van het Museum Aan de Stroom (MAS) met zicht op de prachtige jachthaven.
Welcome to "U".

Een ongedwongen sfeer in een trendy, vernieuwde stadsomgeving aan de jachthaven.
Geen anonieme aanpak; bij ons staat "U" centraal.
Picture of the Company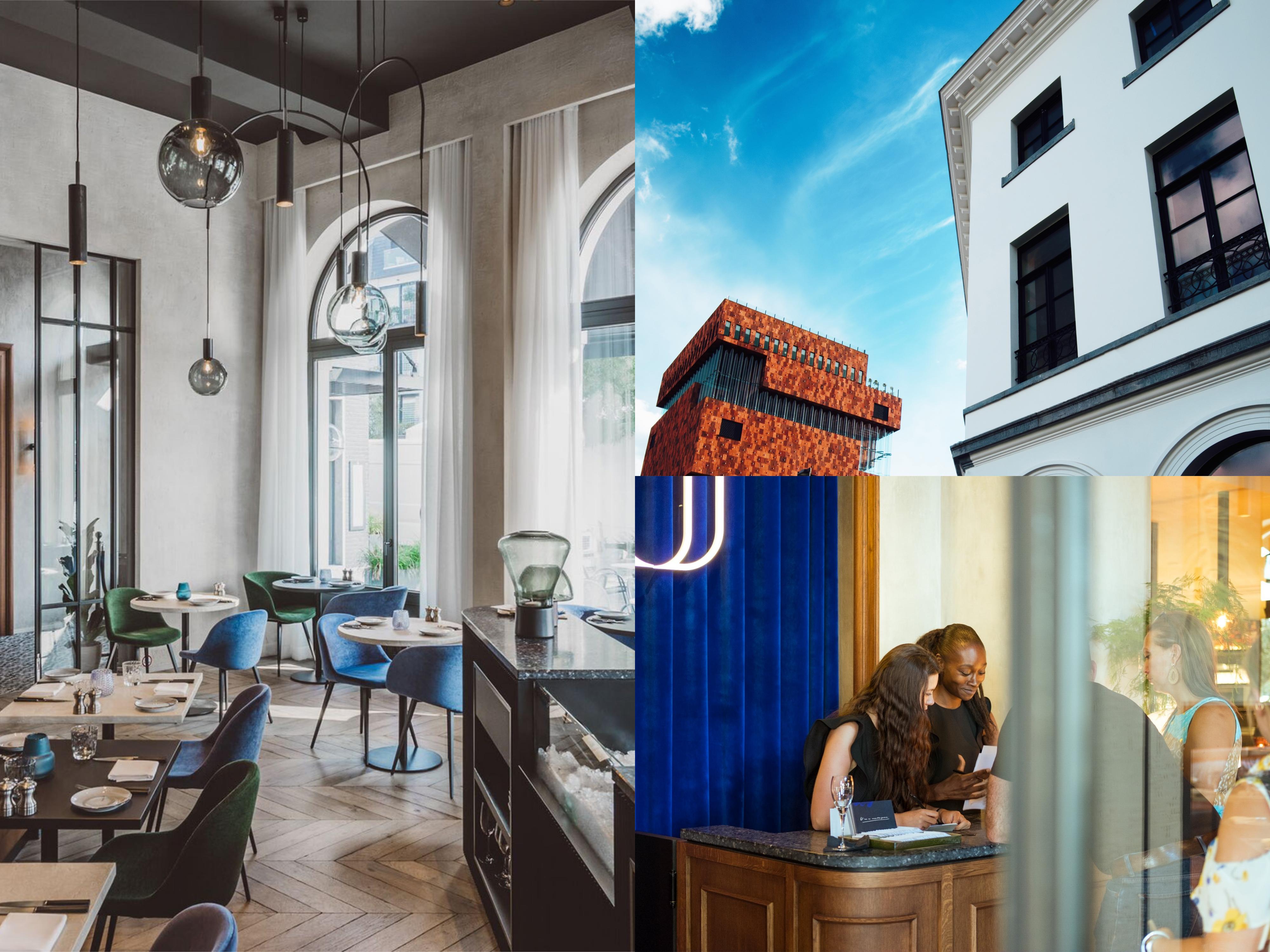 Total number of hotel rooms
15
Total number of meeting rooms
Geen
Name of the restaurant
U Eat
3 important characteristics that our employees have:
Collegialiteit
Hospitality hoog in het vaandel dragen
Passioneel en gedreven
A candidate wants to work with us because:
Je komt terecht in een hippe en trendy zaak met een uniek concept. Het team is jong en dynamisch en stellen hoogstaande kwaliteit steeds voorop.

Het hotel/restaurant is gelegen op een absolute top locatie: aan het water, aan de voet van het Mas.
The training period of new employees looks like this:
We voorzien een uitgebreide opleiding in het desbetreffende departement.
Real career opportunities for employees:
Mensen met de juiste mindset die zich bewijzen kunnen doorgroeien in verschillende functies binnenin het bedrijf.
Total number of permanent employees:
20
Link to company website
http://www.u-eatsleep.be/nl