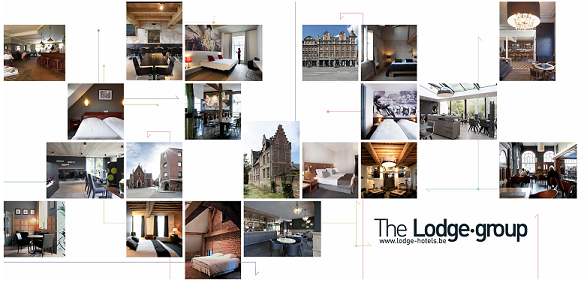 Kelner met ervaring
Company
The Lodge-group staat voor sfeervol logeren, dineren en vergaderen in historische gebouwen.
Een succesformule, want de groep bestaat momenteel uit 8 brasseries, 9 hotels en 5 vergader- of feestlocaties. Het idee is héél eenvoudig: een thuis (ver) van huis waar gezelligheid primeert. Dit ongedwongen karakter overheerst in al The Lodge-brasseries en hotels, waar eigenheid en gastvrijheid hoog in het vaandel staan.

Om onze permanente groei te kunnen blijven garanderen zijn wij op zoek naar een Kelner met ervaring met passie voor de horeca voor Brasserie The Lodge in Tervuren


Tasks
Je staat in voor het opnemen van de bestellingen, het bedienen van de klanten, afruimen van de tafels en ontvangen van de betalingen.
Profile
Je beschikt over enkele jaren brasserie-ervaring.
Je bent flexibel, open minded en goed in de omgang met klanten.
Je hebt een vlot werkritme en een aangename persoonlijkheid die je uitstraalt naar de klant en jouw collega's. Je hebt een verzorgd uiterlijk en draagt hygiëne hoog in het vaandel.
Je kan zowel zelfstandig als goed werken binnen een team
Je bent stressbestendig.
Offer
Je komt terecht in een jong team met toffe collega's, voltijds contract onbepaalde duur.
Het betreft een uitdagende en gevarieerde job met veel ruimte voor initiatief binnen een solide, snelgroeiende groep.
Je geniet een degelijke ondersteuning van je collega's en het operationeel management.
Mooie verloning, transportvergoeding, kledijvergoeding, zon- en feestdagpremie behoren tot het loonpakket.
Carrièremogelijkheden binnen The Lodge Group.
Solliciteren
Stuur je CV naar Frank@lodge-group.be

The Lodge Tervuren
Markt 6
3080 Tervuren

Of solliciteer via de buttons onderaan deze pagina.
Statistics
| | |
| --- | --- |
| Number of pageviews: | 2187 |
Publication date
19.01.2023
Frank Mertens
frank@lodge-group.be
www.lodge-group.be