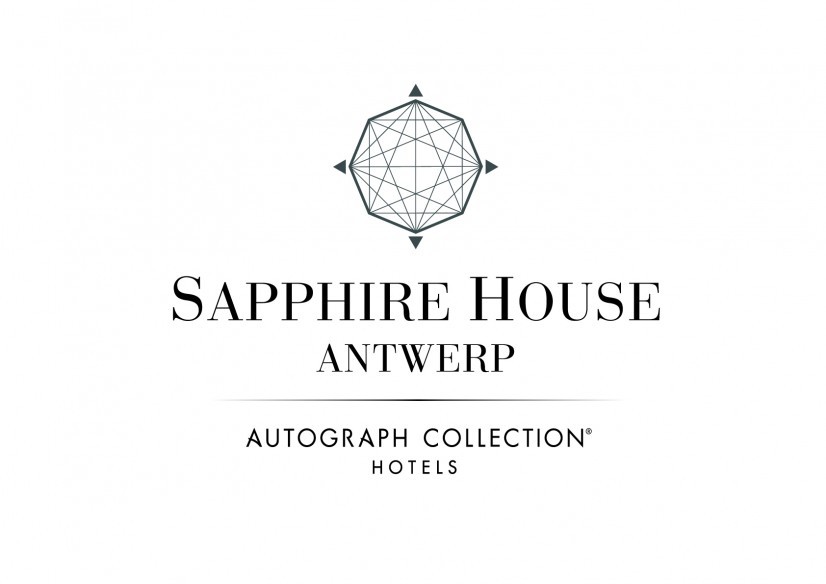 Front Of House Manager
Bedrijf
Sapphire House Antwerp will be the first Autograph Collection by Marriott opening Q1 2022. This historic building, dating from the 16th century, will once welcome guests in one of its 139 rooms and suites. This luxury lifestyle hotel is located adjacent to the magnificent Handelsbeurs where nowadays memorable meetings and conventions take place. Merchants and travellers from all over the world have been coming to Antwerp since the 16th century to trade in goods and gems, as from 2022, Sapphire House Antwerp will welcome these merchants (corporate) and travellers (leisure) once again. At Sapphire House, we combine the rich elements of Antwerp's past with the 5* luxury of today.

Do you want to experience the entire process from a very exciting hotel opening?
Taken
As a Front Of House Manager you are part of the Management Team and you contribute to the overall strategy of the hotel. You are responsible for the operation and development of Front Office, the related service, processes, employees and administration, in order to achieve optimal external and internal guest satisfaction and an optimal financial result. In addition, you are responsible for the Housekeeping and Technical Service departments.

You coordinate the daily activities of the Front Office Supervisors, Employees and Trainees in a coaching manner and you easily take the team along in the vision and guest-orientation that is appropriate for Sapphire House Antwerp. You solve complaints and problems smoothly and use the feedback from the guests to make sustainable improvement proposals.

The main activities of each department are:

Front Office:
Acting as the first point of contact for the Front Office team;
Inspire and motivate your direct colleagues;
Provide guests with the highest possible level of service in an efficient, courteous and professional manner by applying Marriott standards and procedures;
Take appropriate actions in the event of a dispute with a guest;
Carry out and process administrative tasks carefully and accurately;
Checking the execution of work;
Help determine staffing levels and recruit new employees;
Monitor productivity;
Identifying and making proposals for possible improvements within the department;
Carry out rounds for prevention and for detecting risks
Housekeeping:
Managing the external housekeeping on a daily basis by performing quality rounds;
Weekly meeting with external Housekeeping Supervisor regarding focus points, written hours and calculated rooms;
Placing orders and stock management for OPEX rooms, also measuring consumption;
Overseeing housekeeping projects and assigning extra tasks if necessary, such as deep cleaning, window cleaning and carpet cleaning.
Technical Service (building management):
Managing a Technical Service Employee;
Maintaining and executing RPM (3x per year full room check/maintenance/deep clean);
Keep track of all flaws in Empower (internal system), actively respond to them and report to the GM;
Create a maintenance plan;
Fire alarm control panel management;
Responsible for fire safety;
Carry out a quarterly fire safety check and also act as Head of Emergency Response;
Providing fire safety training to current and new staff.
Profiel
We are looking for a colleague with a positive attitude who thinks guest-oriented. In addition, as a person you can be characterized as organised andcommercial, honest and you have the following qualities:
HBO work and thinking level;
At least 3 years of work experience in the luxury hotel industry as an (assistant) Front Office Manager;
Work experience at Marriott International is a plus;
Able to train and guide employees in all aspects of service and management;
Leadership qualities;
Financial insight;
Work experience with Opera PMS is a plus;
Friendly and service-oriented attitude, towards both guest and colleague;
An enthusiastic and convincing personality with a hands-on mentality;
An excellent knowledge of the Dutch and English language in word and writing.

Aanbod
In return we have an industry leading salary and benefit package. We pride ourselves on investing in your ongoing career development within this fantastic brand, working in partnership with Interstate Hotels & Resorts, the Global third-party management company of choice.
Solliciteren
Interested? Click
APPLY
and start your journey with Interstate Hotels & Resorts today. Your dream job awaits…
At Interstate, we recognise that people are the heart of our business. As a Global leader, we are committed to representing our Global community and enabling everyone to Be Their Best Selves.
APPLY
Statistics
Opdrachtgever
Sapphire House Antwerp - Autograph Collection
Publicatiedatum
04.11.2021
Anne Ludmann
anne.ludmann@sapphirehouseantwerp.com